Balustrades
---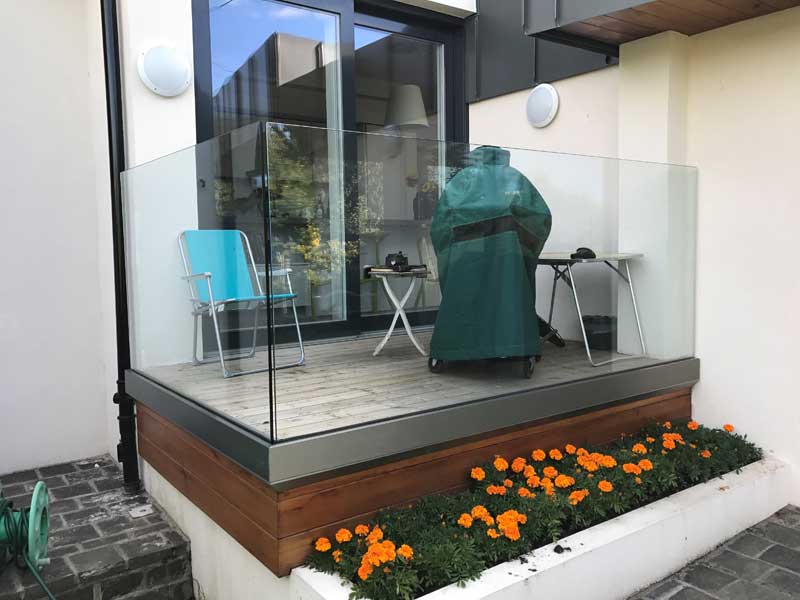 The glass we use for our balustrades is either a toughened safety glass or a toughened/ laminated safety glass which conforms to the required safety regulations. There are options for the look of glass in your balustrade from our range which consist of Clear, Satin etched or tinted glass.
For customers guidance the building regulations dictate ground floor balustrades require a 12mm toughened safety glass and anything at height would be manufactured in a toughened/laminated safety glass.
The system we use is a versatile system which can be used internally or externally, it consists of an aluminium channel and glass infill with the added option of attaching a top rail. We can supply you with a variety of different sizes and shapes to accommodate any area compliant to building regulations, which you can customize to your needs.
Whether it be home or garden our glass balustrades provide a sophisticated contemporary and even minimalist look that will create a feeling of light and space.
The glass is easy to clean and we provide a large selection of clamps and fittings to fit in with your décor.
Our balustrades are also suitable for commercial use.